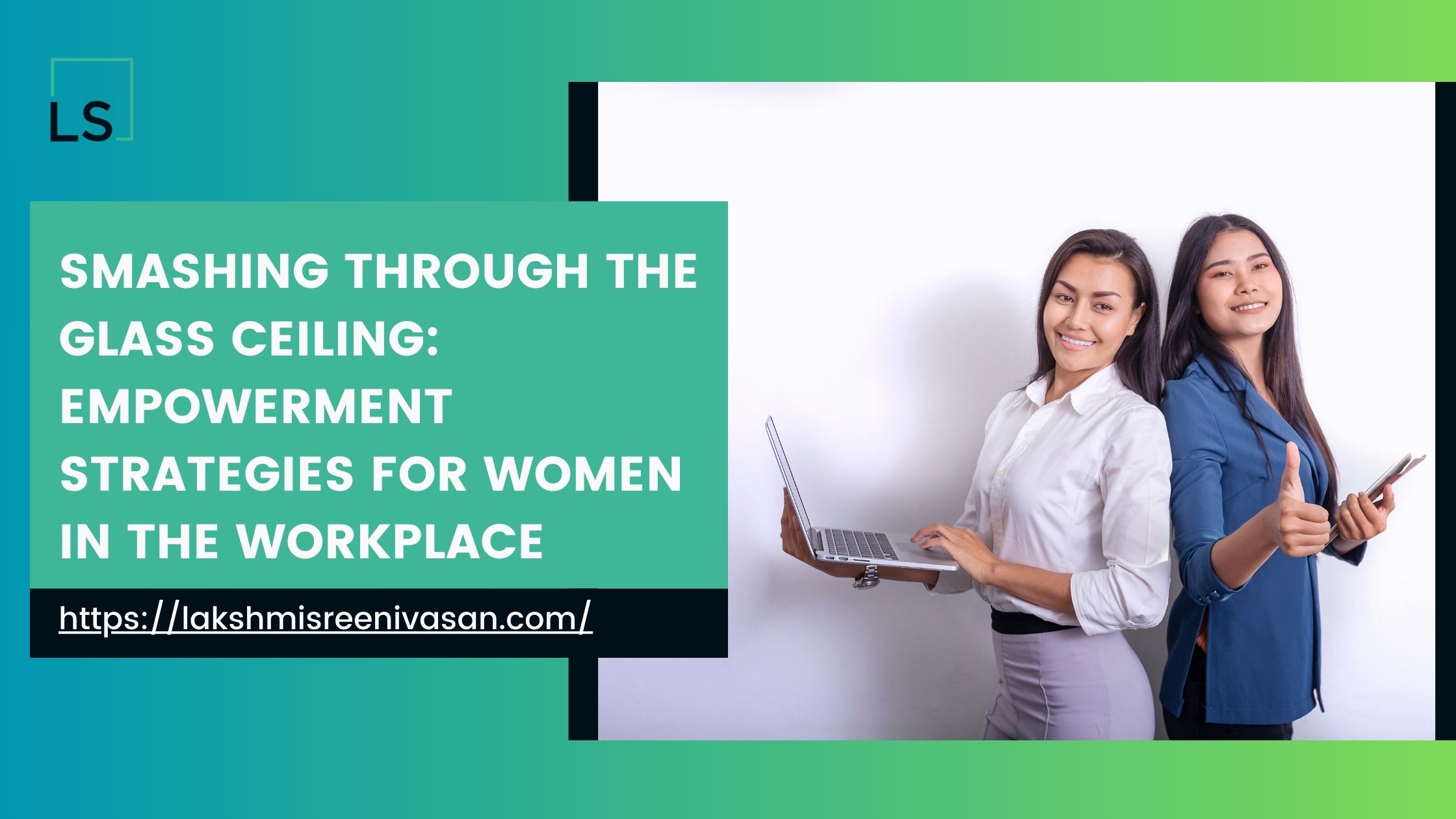 Smashing Through the Glass Ceiling: Empowerment Strategies for Women in the Workplace
The concept of the glass ceiling symbolizes the intangible yet potent obstacles that hinder women's ascent to leadership roles and greater responsibilities within the workforce. Addressing this intricate challenge calls for a synergy of personal determination and systemic transformation. Let's explore strategic approaches that women can adopt to dismantle the glass ceiling and claim their rightful place at the summit of professional success.
Strategies for Success
Education and Skill Development: Continuous learning and skill enhancement are pivotal. Devote yourself to refining your knowledge and skills in your chosen field. This deliberate growth can position you as a formidable contender for leadership positions.
Confidence and Self-Advocacy: Believe in yourself and your abilities. Develop strong communication skills to confidently express your ideas, accomplishments, and aspirations.
Networking: Cultivate a vibrant professional network that spans beyond your organization's borders. Effective networking can yield not only valuable mentorship and sponsorship but also an array of growth prospects.
Mentorship and Sponsorship: Seek out mentors, both male and female, who can provide guidance, advice, and support as you navigate your career. Sponsorship involves someone advocating for your advancement within the organization.
Visibility: Amplify your accomplishments within the organization. Share your successes, actively contribute to projects, and eagerly volunteer for high-impact assignments.
Negotiation Skills: Learn negotiation skills to ensure you're fairly compensated and to secure opportunities that can contribute to your advancement.
Work-Life Balance: Be a voice for policies that foster work-life balance, aiding women in navigating career growth alongside their multifaceted responsibilities.
Leadership Training: Explore women's leadership training programs and workshops that hone the capabilities indispensable for higher-tier roles.
Challenging Bias and Stereotypes: Confront gender bias and stereotypes in the workplace by addressing discriminatory behaviour and advocating for a more inclusive environment.
Support Other Women: Lift up and support other women in the workplace. Creating a supportive community can lead to collective progress.
Data-Driven Approach: Harness the power of data to advocate for change. Compile and present compelling evidence of gender disparities to fuel evidence-based discussions.
Corporate Culture Initiatives: Engage in initiatives that champion diversity and inclusion within your organization. Advocate for policies that engender an equitable and inclusive workspace.
Seek Leadership Opportunities: Don't shy away from leadership opportunities. Apply for positions that might stretch your skills and experience.
Continuous Feedback and Learning: Be open to feedback and continuously work on improving your skills and leadership qualities.
Advocate for Change: Where systemic issues perpetuate the glass ceiling, become a catalyst for change. Engage in diversity and inclusion committees and push for policy reforms.
Forging the Future
Remember that dismantling the glass ceiling is a sustained endeavour, underpinned by unwavering perseverance, unyielding determination, and collaborative synergy. While individual empowerment is vital, it's imperative that the broader landscape evolves to nurture an ecosystem where women can not only survive but thrive, reaching their highest potential.